At Auto Durocher, our employees are more than just colleagues, they're a part of the family. When they succeed, we succeed. By encouraging them to succeed and pursue their goals, we ensure our own success. That's why each member of our team has a personal development plan to help them achieve their dreams.
Passed from generation to generation
Honesty :
Honesty and integrity are two key values for ensuring a company's long-term success. In an industry like ours, having a high standard of transparency is a competitive advantage.
Teamwork :
Collaborative work delivers the best results, which is why it is another of our top values. Whether we're working with you, your team or our partners, we believe that more heads are better than one. This is why we never hesitate to ask for support from our associates to obtain the best results possible.
Creativity :
Creativity is the art of doing things differently. We set ourselves apart with our new ideas, curiosity, and willingness to do things differently. As the competition continues to grow and the industry changes, those that stand out and succeed are those who think outside the box. To achieve this, you need to use creativity and make it a part of your work.
Courage :
Courage does not consist of doing one's job as it is expected—this is only competence. Courage is an inner quality that enables you to reflect and act with self-assuredness and wisdom in difficult circumstances. Courage does not exist in theory, only in action.
Excellence :
In today's world, we're programmed for instant gratification. We want good results, immediately. But nothing happens without perseverance—it requires a vision, and you have to know how to inform yourself and test, evaluate, adjust, modify, and follow through on your actions to achieve results. Perseverance allows us to achieve excellence.
Respect :
Respect is a core value within our company. We do more than just talk about it, we apply it to our relationships and exchanges, in the way we listen and give advice, and in our attitude toward our customers, colleagues, and business partners.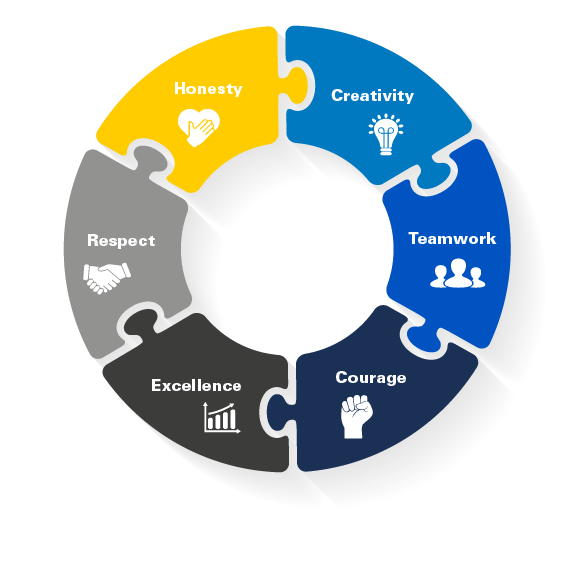 Join the
Auto Durocher Family
We have the perfect position for you and your interests!