Published February 28, 2018
Why buy a used car?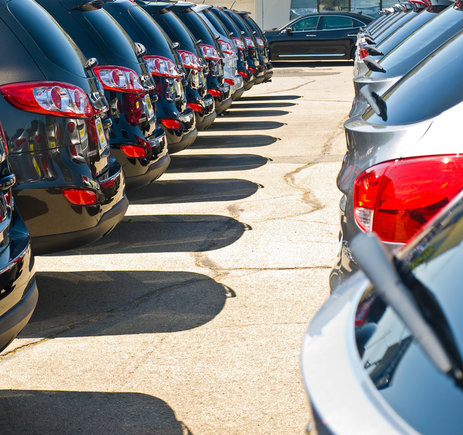 There are many advantages to choosing a used vehicle instead of a new vehicle, and that is probably why there are as many, if not more, pre-owned cars and trucks sold every year in Canada than new models.
There are of course also advantages to buying a new model, but those who want more for their money will certainly opt for a used vehicle. Here's why.
We don't have to live with depreciation
This is certainly the main advantage of buying a pre-owned vehicle instead of a new vehicle. While new cars lose a good percentage of their value as soon as they leave the showroom, a used vehicle has already suffered this depreciation and it was the previous owner who had to live with it.
We all know that a new vehicle loses between 10 and 40 % of its value as soon as it leaves the dealership. In the case of a used vehicle, what you pay today is what the vehicle will be worth tomorrow because the depreciation has already passed.
More equipment can be obtained in a pre-owned vehicle
Because it has already depreciated, a used car offers us more for our money. Indeed, it is often possible to get more equipment or a more luxurious model for the same budget we had planned for a new vehicle.
For example, imagine that you have $ 20,000 to buy a vehicle. Then imagine that a given model is offered in EX, LX and Platinum versions with the Platinum version being the best equipped.
If the new EX model is available starting at $ 20,000, it is likely that the better-equipped LX model will require $ 25,000 and the Platinum model, again when it's new, will be available starting at $ 30,000. But if we go in the used model of the same car, this Platinum model has depreciated and could well be worth $ 20 000 with only a few thousand kilometers on the clock.
So we can buy it with our $ 20,000 on the pre-owned market, or we will have to settle for the entry-level model EX if we go with a new vehicle.
It is possible to inspect your used vehicle
With a new vehicle we do not always know what we are getting in terms of reliability. With a used car, it is easier to assess this reliability because we can have the vehicle inspected and we can also get a vehicle history and maintenance report.
Contact us today at Entrepôt Auto Durocher to learn more about the used vehicles we have in stock!
---
Contact Us