Published August 31, 2017
What to bring in a car for a road trip during Labor Day weekend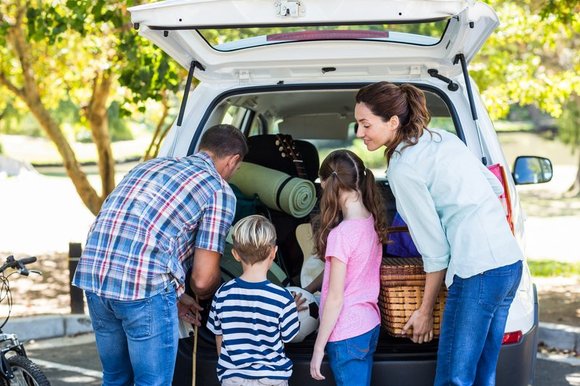 Labor Day is here, and many of us will certainly want to escape from our daily routines, if only for a few days. A long weekend is the ideal time for a quick road trip with our significant other, or with friends. Before taking the road, however, here are some items you want to have with you in the car.
The famous cellphone charger
We no longer need a road map when we have our cell phone, but we must make sure we can recharge it. With all the music you will be playing on your phone once you get on the road, the battery may drain more quickly than anticipated!
Some cleaning products
It is always good to have a few cleaning products in your car, especially if your children accompany you on your road trip!
Bottles of water
It is still hot outside when Labor Day weekend rolls around. Make sure you are well hydrated at all times to avoid getting a headache that could spoil your adventure.
A First Aid Kit
You should always have a first aid kit in the car. You never know when it might be useful.
A tire sealant
A punctured tire could quickly spoil your road trip. So take some precautions and make sure you have a way of quickly repairing a deflated tire. A spare tire is therefore important, but often a tire sealant can also be very useful.
Take advantage of the next few days to get behind the wheel of your car and head to parts unknown. The best way to get the most out of your road trip is to leave the house without really knowing where you are going. But be sure you are well-prepared!
Entrepôt Auto Durocher is your number one destination for the purchase of a high-quality pre-owned. Come and meet us today!
---
Contact Us