Published June 29, 2016
Understanding the Products of the F&I Department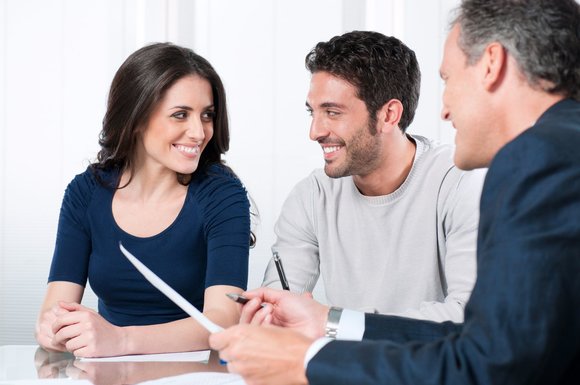 If you have purchased a car in the past, you've already heard of the F&I department. That's where everything related to financing and insuring various aspects of your purchase is done. After finalizing the purchase of the pre-owned vehicle of their dreams, customers will then meet with an F&I manager in order to finalize various aspects of the purchase including the method of payment and when the vehicle delivery will take place.
That said, there are also important decisions to be taken during this meeting. Indeed, different products will be presented and it can sometimes be difficult to know which of these products are right for you. Ultimately, it depends on your personal situation.
To better understand the different products that are available to you when purchasing a pre-owned vehicle, we spoke with the F&I department at Auto Durocher.
Some clients may be nervous when completing the purchase of their pre-owned vehicle. How do you make sure everyone is comfortable when you first meet?
Firstly the customer is welcomed in a courteous and professional manner. We offer him or her a drink and we take the time to introduce ourselves properly and present our role within the company, as well as the role we will play in the buying process. We take the time to answer all their questions and we make sure they are confident and comfortable with the process.
The auto credit is a concern for many pre-owned vehicle buyers. How are you able to find the best financing solution for your customers?
Each client has his or her own personal situation, that's why we take the time to learn about the customer's credit history, budget and what type of financing plan they are looking for. We work with 15 financial institutions and we offer over 400 different financing plans. This means that regardless of the customer's situation, we will have a financing plan that will suit their needs.
There are several extended warranties and insurance plans that are offered to buyers of pre-owned vehicles. For whom are these products suited?
Although optional, it is important to consider the advantages that these protection plans offer. Often it is the unexpected expenses that come with the vehicle that put us in a precarious financial situation. Of course all our vehicles are inspected, but no vehicle is immune to mechanical failure. The mechanical protection plans are an opportunity to budget for these future repairs.
Moreover, regardless of the type of financing we receive and the product we are buying, be it a house or a personal loan, it is important to consider the loan insurance options. Should an unforeseen situation occur, like a short or long term disability, we may lose our salary for an extended period of time. That said, our monthly obligations continue. Disability insurance takes care of our loan payments which in turn gives us peace of mind knowing that we are protected.
---
Contact-Us