Published June 30, 2017
Three tips to help you buy a pre-owned vehicle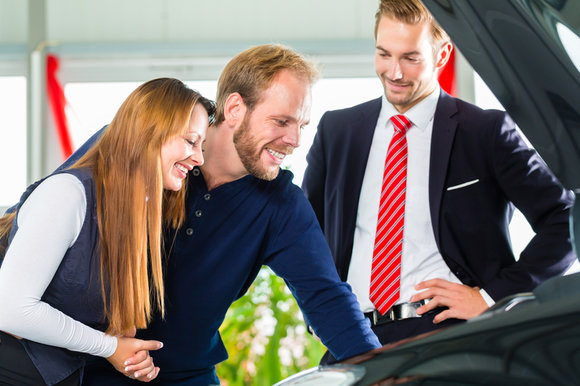 You need a new vehicle, and after taking the time to consider the options available to you, you have decided to go with a pre-owned vehicle. You could have chosen a new vehicle, but you do not want to see it depreciate the minute you leave the dealer, and you want to get more for your money. A pre-owned vehicle is the right choice, all you have to do is find the model that suits you best.
Here are three tips that we hope will help you when buying your next pre-owned vehicle.
Make sure the vehicle is inspected
To ensure the reliability and durability of a pre-owned vehicle that may be of interest to you, it is important to have it inspected before you complete the purchase. The inspection will ensure that the vehicle is in good condition and that there will be no unforeseen short-term expenses. You can also request an inspection report if you do not want to pay to have a vehicle inspected.
Take a look at its history
In addition to having the vehicle inspected, it is always wise to check its past. A CarProof Vehicle History Report helps to check if a given vehicle has been damaged or flooded in the past. In addition, a maintenance history report can be very helpful if you want to know more about how a particular vehicle was cared for in the past. A well-maintained vehicle will be more reliable, and there is less chance that a mechanical glitch will occur later because if the previous owner took good care of his or her vehicle, it probably means that the vehicle was driven with care.
Compare prices
Unlike a new vehicle, a pre-owned vehicle does not have a price set by the manufacturer. In fact, the price will be set by the market but it may vary from one dealer to another for a vehicle of the same make and model with equal mileage. It is therefore important to do our research and calculate an average price for an equivalent model in terms of year and mileage. Take note, however, that a model can be more expensive than the average if it offers an extended or a complete history report. In this case, it is better to pay extra and get that extra peace of mind.
Come today to Entrepôt Auto Durocher, it will be our pleasure to help you find the pre-owned vehicle that suits you!
---
Contact Us