Published February 25, 2016
The steps in finding the perfect auto credit solution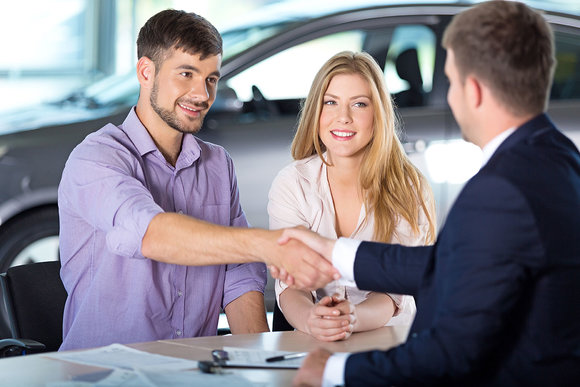 You've decided to buy a pre-owned vehicle. Maybe you need a second car, or maybe you just do not want to fall victim to the sharp depreciation associated with the purchase of a new car. Once you have found your dream pre-owned vehicle, the only thing that remains is finding that perfect auto credit solution. Here's how.
There are many steps involved in finding the auto financing solution that suits you best and above all, respects your budget. While many pre-owned vehicle dealers primarily want to sell you a car, Auto Durocher took the time to personalize the shopping process to each client to ensure that your shopping experience surpasses your expectations and above all, that the pre-owned vehicle you have just bought will bring you complete satisfaction.
Understanding your auto credit needs
When you come to Auto Durocher, we take the time to sit down with you and understand your pre-owned vehicle needs, both from a vehicle and a budget standpoint. By taking time to have a chat with you and answer your questions, we can have a good idea of ??your expectations.
First you have to understand your vehicle needs. You certainly have needs in terms of interior space, handling, fuel economy and comfort, and knowing your needs, we can show you a complete inventory of reliable and affordable pre-owned models that meet your expectations.
Thereafter, we start talking about your budget. Your new vehicle must not be a constant weight on your budget, and once we know which vehicle from our inventory is able to meet your needs, we are able to find the auto loan package that suits your financial situation.
Understand the auto financing options
There are a lot of 2nd and 3rd chance credit financing solutions available to you. Our team of auto financing and credit specialists take the time to explain in detail each option so that you can make an informed choice when choosing your auto credit plan.
It would be impossible to enumerate all the plans available to you, but come and meet our dedicated team of specialists who will ensure that you get the perfect auto credit plan for you.
To learn more, contact us today at Auto Durocher!
---
Get approved