Published August 28, 2018
Some items to put in the car for back to school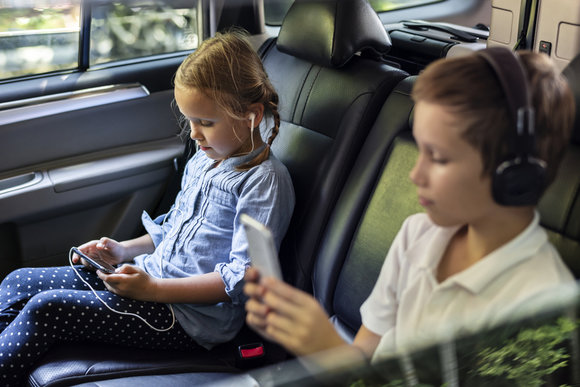 It's back to school time for several parents and their children. That means that there will be more and more trips with your kids in the back, and it's with that in mind that we have prepared this short list of items to have with you in your car. In doing so, you'll be ready for anything.
These items are easy to carry and are not bulky. They will, however, be very useful when needed.
Things you need in case there's a spill
As we know, spills are common with children sitting in the back. That's why you have to be well prepared. For starters, make sure you have wipes and a bag for garbage. That's the bare minimum. Once that's taken care of, a small portable vacuum cleaner can be very useful as well as a cleaning product designed to wipe your vehicle's upholstery. Spare shirts, pants, and socks are not overkill either.
Items if your kids aren't feeling well
You never know when an allergy crisis can occur, or when motion sickness can hit. It's therefore always good to have with us in the car tissue papers as well as some Gravol for children. Studies have shown that snacks with peppermint or ginger can also reduce nausea related motion sickness. Finally, you always want to have a complete first aid kit at all times in the car.
Items when you're hungry
Your child will probably be hungry at the end of the day. It is therefore good to have healthy and non-perishable snacks in the car when needed. You know your child better than anyone and you know what he or she likes to eat as a snack. The idea here is to have some of these snacks available in the car, with a few extra bottles of water.
For many parents, the majority even, this list is not a revelation. These are items you already have in the car, or you already know they are useful. We're simply hoping that it will serve mainly as a reminder. Happy back to school!
---
Contact Us