Published February 8, 2016
How to properly calculate your budget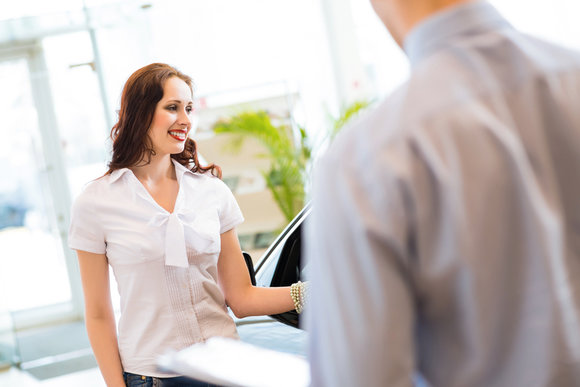 You have been thinking about buying a pre-owned vehicle for a while now. For various reasons often out of your control, your credit rating is not where you would like it to be. The good news is that you can turn to second or third chance financing to get the auto credit you need.
But before visiting Auto Durocher to know how we can help you get the car loan that will suit you, it may be wise to determine your automobile monthly budget.
Often we forget that there are many costs associated with the purchase of a vehicle that go beyond the simple monthly payment for our car loan. You should also remember that your auto credit will be used to restore our global credit rating, especially because this kind of credit, whether second or third chance, has the same positive impact on our credit than any other type of loan.
So if we are able to meet our payments, we will be able to improve our credit and eventually get a car loan that is even more advantageous.
Therefore, it is wise to plan our budget in advance and determine the monthly amount that we are able to meet over an extended period. Here are some tips that will help you establish your car budget.
Start with the costs we tend to forget
When owning a vehicle, we will be faced with two types of costs, recurring and unforeseen. Recurring costs are insurance and fuel. In terms of insurance fees, you can call your insurance company and ask how much a particular pre-owned vehicle would cost you per month. Maybe you do not know which model you are interested in specifically, but insurance costs do not vary greatly from one vehicle to another in the same segment. So you will be able to get a close approximation of your insurance cost fairly easily.
Same principle for the cost of fuel. This cost will vary depending on the model, but it is still possible to get an idea. If you are looking for a compact vehicle, for example, the average fuel economy rating is about 8.0 liters per 100 kilometers.
If you drive 25,000 kilometers a year, you will consume about 167 liters of gasoline per month. At $ 1.10 per liter, you should plan about $ 184 per month. If you drive 10,000 kilometers a year, the cost goes down to $ 73 per month. Obviously, the price of fuel can vary, like the fuel economy rating of the vehicle, but what is certain is that the amount that must be planned for fuel is substantial.
Emergency expenses
Your vehicle will need maintenance and winter and summer tires. These cost between $ 500 and $ 1,500 every three years (maybe four if you do not drive a lot). Reduced to a monthly value, the cost of tires is between $ 13 and $ 41 approximately. Allow another $ 30 to $ 50 per month for maintenance and surprise repairs.
In the end, the total amount for your monthly payment for you vehicle can easily reach double the monthly payment for the loan. If you add all the expenses and you realize that you are able to afford it, it's time to shop! If not, maybe turn to a more affordable pre-owned vehicle.
For more information or for other advice, contact us today at Auto Durocher!
---
Next Step
Get Approved Now