Published September 12, 2018
Five perfect cars for a first-time buyer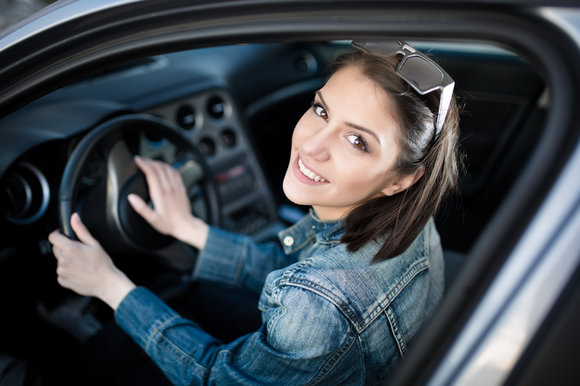 We all remember our first car. Small and affordable at every level, from purchase to maintenance and fueling, it gave us all the freedom in the world despite perhaps not being in the best condition. That's probably putting it mildly, but in any case we still remember our first car like we sold it yesterday.
If you are currently looking for your first car, you may feel a little overwhelmed by all the information and models available to you. The automotive world is vast and it offers several models and brands. Not knowing where to start is normal.
Ultimately, we want our first car to be reliable. Whether it has 50,000 kilometers or 300,000 kilometers, a car can be more reliable or less reliable than other comparable models. When we buy our first car, we want models that won't let us down.
We also want a car that is easy and affordable to maintain. The cost of maintenance depends mainly on the complexity of the mechanics, but also the brand.
There are several models that can meet our expectations for reliability and cost of ownership. We have, however, restricted our list to five vehicles. These models are also quite spacious and capable of meeting the needs of young, active buyers.
Chevrolet Spark
The Spark is one of the most versatile cars in its segment in addition to offering a lot of equipment for the price. It is small and agile, but its trunk is large, and it costs almost nothing in maintenance in addition to being fuel efficient. The Chevrolet Sonic, the slightly larger sister of the Spark, is also a good choice.
Honda Civic
The Civic is affordable and happens to be one of the most economical cars on sale today. It is also very easy to maintain. The Honda Civic is one of the most popular cars on the used market and it's not a coincidence. Reliable and durable, the Civic will never let you down, it's as simple as that. It offers a modern and versatile interior and is comfortable and quiet on the road.
Subaru Impreza
If the Subaru Impreza is part of this list, it's because of its all-wheel drive system. Yes it will be a bit more expensive, but the safety offered by Subaru's advanced AWD system more than makes up for it. If you want ultimate winter driving performance, the Impreza is the best choice when you're on a budget.
Toyota Corolla
Like the Civic, the Corolla is a true legend when it comes to reliability. The Corolla will never let you down and will always start in the morning every morning. You can travel hundreds of thousands of kilometers with a Corolla and you will never have to do anything other than regular maintenance.
Ford Escape
If you can afford a pre-owned SUV, the Ford Escape is one of the best deals on the market. A strong depreciation makes it generally very affordable to purchase even with low mileage and its reliability is virtually spotless. The Escape is listed year after year in the top 10 best-selling vehicles in Canada, and there are a number of reasons that explain why.
As you can see, we've put different models here from different segments. Of course, other models can also be good first purchases. The important thing is to target our needs and then buy the most reliable vehicle that meets these needs while respecting our budget.
---
Contact Us