Published May 31, 2017
Five items to have with you at all times in your vehicle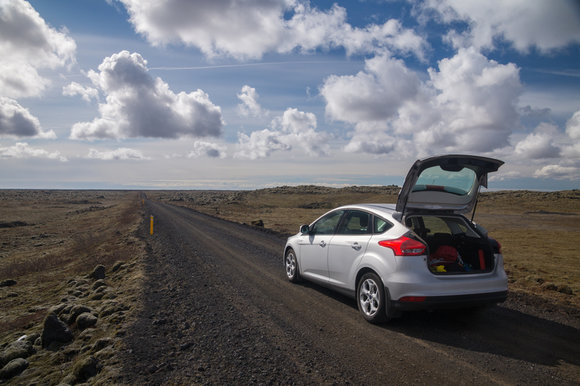 You never know when the unexpected will happen. That's why it is always a good idea to carry around a few things in your vehicle so that you are prepared for anything. Let's have a look at five items that can be particularly useful to have in your vehicle.
Power cables
They can always be useful, and not just in winter. If you ever leave your headlights on, or you want to help another motorist, you will be glad to have them.
Cleaning products
Having a range of cleaning products in your vehicle will allow you to quickly take care of spills that unfortunately will happen from time to time when you use your vehicle, especially if you use it often. Ultimately, you want to be sure to pick up these spills when they happen in order to make sure they do not becomes stains. And while you're at it, why not have a product that can remove stains from your clothing quickly? This can be very useful if you spill coffee on your shirt while going to work.
Windshield Washer
We use more windshield washer in winter than in summer, but it's always wise to have a spare container regardless of the season in order to avoid being caught with a dirty windshield that will reduce visibility.
Always have water
The water left in our car in winter will turn to ice, and in summer it will be scorching hot. That said, it is better than nothing, and if for some reason we are struck and must remain in our vehicle for an extended period of time, we will be happy we have a bottle or two.
A charger for your mobile device
Ideal to charge our phone at the end of the work day, or in the morning if we forgot to charge it at night, an extra USB cable to charge our mobile phone is always appreciated. And, if you ever get caught, you know your phone will be available to call emergency services if needed.
Are you looking for a quality used vehicle at a competitive price? Come and meet us today at Entrepôt Auto Durocher.
---
Contact Us