Published October 19, 2016
Buying a pre-owned vehicle online is easier than ever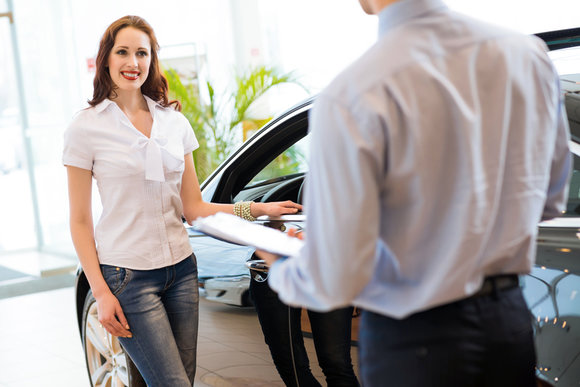 Buying a pre-owned vehicle car is not always a pleasant or easy experience. There are many choices on the market, and it can sometimes be hard to know if our choice is the right one. In addition, the level of customer service offered by different pre-owned vehicle dealerships is not always up to expectations. But at Auto Durocher, we are able to simplify your life, and even allow you to buy your pre-owned vehicle online.
Buying a pre-owned vehicle online in three easy steps
Buying a used car online is one of many services offered by Auto Durocher. Better yet, this service is simple and effective, and allows you to buy your next vehicle without ever leaving the comfort of your living room.
The process involves three steps. The first step is to complete an online application on Auto Durocher's website or mobile site. We offer many financing options and even second and third chance auto credit options. Afterwards, you choose the used car or SUV from our complete inventory of quality pre-owned vehicles.
Auto Durocher offers used vehicles that are inspected by our team of certified technicians to ensure that they fulfill all your expectations in terms of reliability, safety and performance. That way, you can be sure that your next used vehicle from Auto Durocher will be able to meet all your expectations.
Once you have found the pre-owned car that is right for you, the next and final step is to be approved for the purchase. In other words, you can find the perfect pre-owned vehicle in three easy steps online without ever leaving the comfort of your living room.
Online purchasing in three easy steps is just another way that Auto Durocher managed to stand out from its competition. For more information on buying a used car online and the many models offered by Auto Durocher, contact us today!
---
Contact us