Why Auto Durocher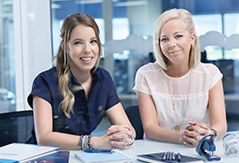 For the Price
Little profit margin to ensure you of the BEST PRICES! All of our prices are pre-negociated.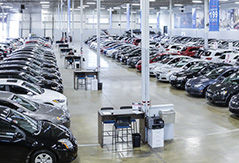 For the choice
More than 325 vehicles on display. Up to 100 new arrivals weekly.
For the quality
Our vehicles are inspected by certified technicians in our large service centre, which is OPEN TO ALL.
The little things make all the difference!

Take Your Time and Shop with No Pressure
At Auto Durocher, we listen to you and guide you towards the vehicle that respects all your needs. Our salesmen are payed with fixed commission, so if you are looking for a family vehicle, you will not be directed towards a Ferrari, promise!

We Buy Back Your Car without Obligation and at the Best Price
Your vehicle evaluation takes about 30 minutes and is completely free! After the evaluation, we will present a written offer that is valid for 7 days and you will receive your money the same day. Learn more >

Leave with Peace of Mind with Our Extended Warranties
If you are not satisfied with your purchase, simply bring back the vehicle in the 3 days following the acquisition and exchange it for another car. Learn more >

Save Time and Get Your License Plate On-Site
Entrepôt Auto Durocher is the only accredited used car dealer in Quebec that offers a registration service on-site. Find the perfect used car and install your license plate the same day.